ASSEMBLE+ Visit to Naples
Cecilia Rad-Menéndez spent a month in the Stazione Zoologica Anton Dohrn in Naples working on an ASSEMBLE+ knowledge transfer funded program investigating the taxonomy of several Arctic and Antarctic diatom strains. The strains are part of the CCAP collection and to be able to correctly identify them, Transmission Electron Microscopy (TEM) and Scanning Electron Microscopy (SEM) were necessary. The Stazione Zoologica Anton Dohrn (SZN) hosts a high-quality TEM and SEM microscope, and its staff are specialists in these techniques. As part of the exchange, Ceci was trained in SEM and TEM sample preparation as well as SEM and TEM training to observe the samples and take high quality micrographs. The new identity of the strains, together with the micrographs and morphometric details will be added to CCAP knowledge base website.
Additionally, CCAP already had a relationship with the diatom's taxonomists at SZN and this exchange provide a further opportunity to strengthen our ties, future collaboration has been already discussed.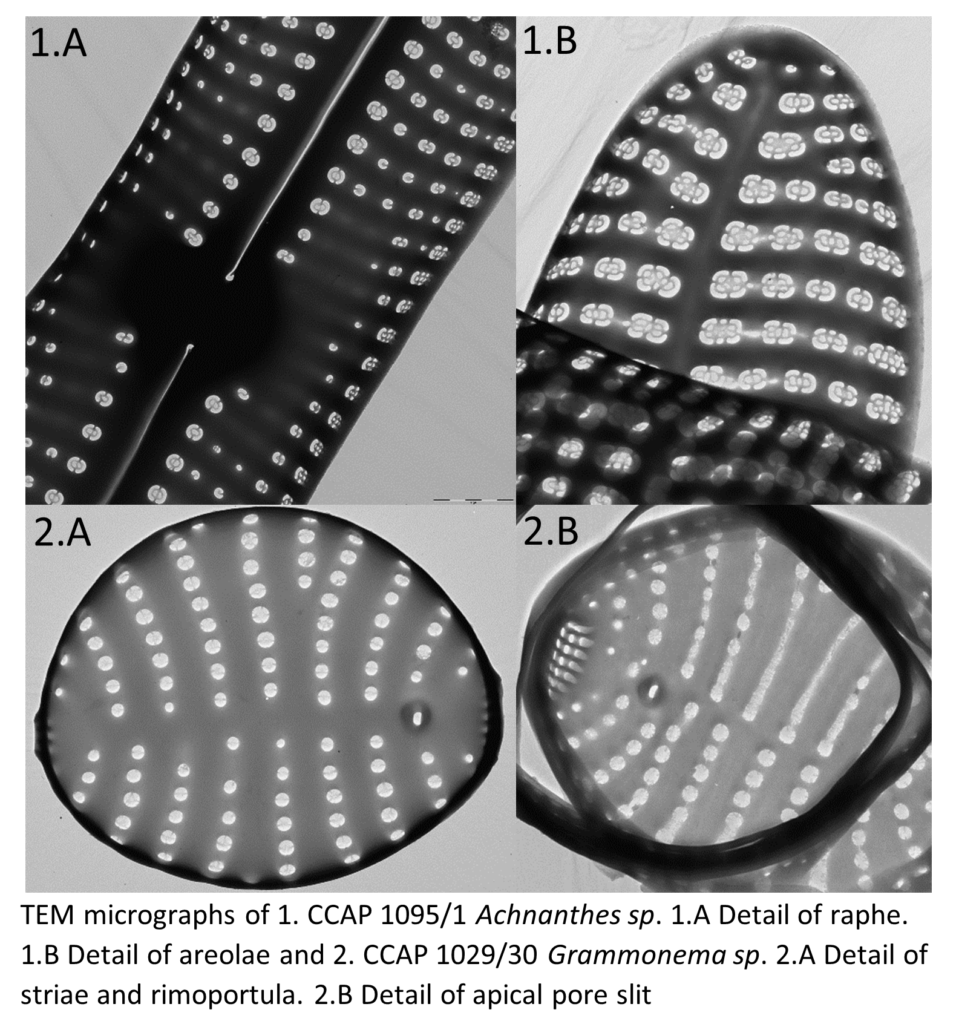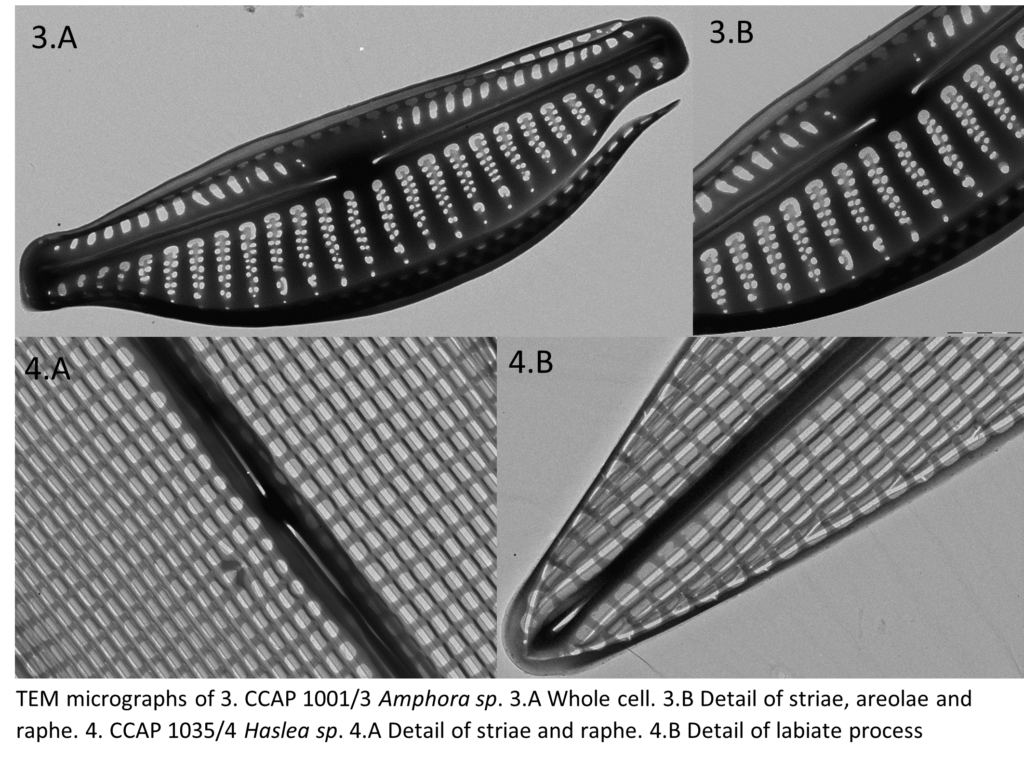 ASSEMBLE+ Visit to Naples