Strains
CCAP currently maintains over 2500 strains of algae and protozoa:
a wide range of microalgal taxa, including the cyanobacteria
small thalloid red algae
a range of small multicellular seaweeds, including over 300 strains of Ectocarpus
free-living non-pathogenic protozoa
a small number of ACDP Class II, potentially pathogenic protozoa (all Acanthamoeba spp.)
Click the button under "CCAP Catalogue" below to visit our strain catalogue, or you can download a spreadsheet here: CCAP Strain List (last uploaded 20 September 2023)
We hold strains specifically recommended for aquaculture use or ecotoxicology and biocide testing, and also supply a School's Kit.
Strains are primarily maintained by serial sub-culture although about 30% of the algal strains and 2% of the protozoan strains are cryopreserved. In order to maintain genetic stability most effectively, research is continuing to develop protocols to increase the number and diversity of cryopreserved strains throughout the Collection.
All cultures are freshly prepared to order, so when ordering please allow sufficient time for the cultures to be grown. For orders of one culture of each strain, 4 weeks is usually sufficient, but please allow extra time for multiple cultures of each strain, for small seaweeds, or for strains which are held at CCAP only under cryopreservation (as indicated in the strain data).8
Services
CCAP provides a wide range of services in addition to maintaining the collection and supplying cultures. Please contact us for more information on any of the following:
Identification – microscopic and molecular sequencing
DNA extracts from algal cultures
Starter cultures for aquaculture and biotechnology
Cultures for ecotoxicity and biocide testing
Patent Depository
Confidential Depository for commercially valuable strains
Algal mass cultures
Taxonomy where appropriate
Cryopreservation of algae and protozoa
Fundamental and applied contract research
Consultancy
SAMS/CCAP short courses; customized training courses may also be possible
Morphometrics – we can measure and photograph cells, contact us with your requirements.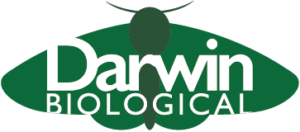 We supply algae and protozoa cultures to schools within the UK in partnership with 
Darwin Biological
.

How to Order
Our complete guide, including information on ordering pathogens, and our Terms and Conditions of Sale.
CCAP Catalogue
View strain data (for live and archived CCAP strains) and purchase strains and media via our online Catalogue.
Access & Benefit Sharing
Read our information for both depositors and strain users about the Nagoya Protocol and the CBD (Convention on Biological Diversity).