Cultures for schools – Darwin Biological
CCAP is partnered with Darwin Biological to supply cultures of algae and protozoa to UK schools.
Darwin Biological supply a wide range of high quality live and preserved specimens, with over 50 years of professional experience in the school science supplies industry, and we are proud to be a collaborator.
Schools can choose from 14 strains, including Scenedesmus quadricauda, a quick growing green algae ideal for pollution, eutrophication and photosynthesis experiments, such as the popular 'algae wrapped in jelly balls' experiment; and Pyrocystis lunula, a bioluminescent marine dinoflagellate.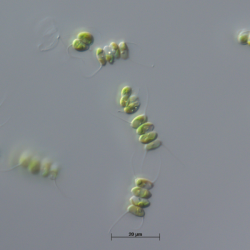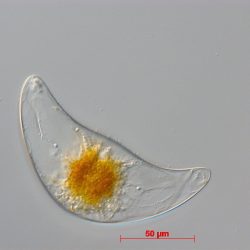 We send out an information sheet with each culture, these can also be found below: