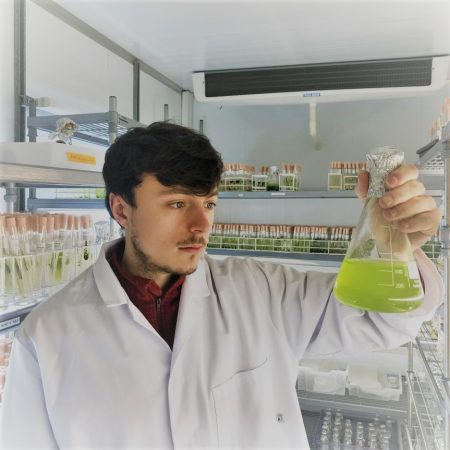 Ryan Marchington
CCAP Support Scientist
I joined CCAP as a Support Scientist in October 2021 and I participate in the maintenance of groups within the Culture Collection of Algae and Protozoa. I also assist in the ARIES Centre activities, including medium scale algae cultivation in 70L photobioreactors.
I have an MSc in Sustainable Aquaculture and a BSc Hons. in Marine Biology and I have participated in research surrounding macroalgae holobiont exploitation and cyanobacteria pigment production.
Contact: