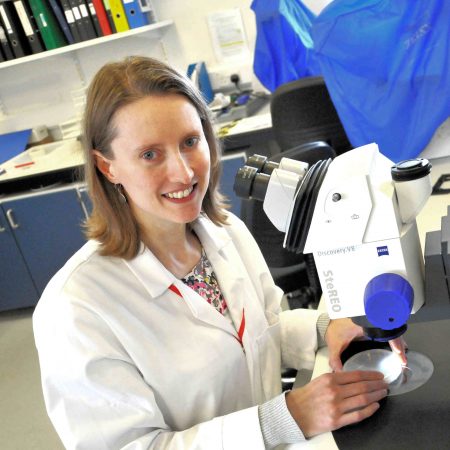 Rachel Allen 
CCAP Support Scientist
A former freshwater ecologist with a background in Quality Management Systems, I graduated with a BSc in Marine Resource Management from the University of Aberdeen in 2003; I then completed an MSc in Biodiversity Conservation from Bournemouth University in 2012.
I joined CCAP in September 2017 as a support scientist, and my primary role involves the maintenance and subculture of a wide range of freshwater green algae, brown seaweeds, and protozoan cultures. I also participate in the isolation of new strains, and the cleaning of contaminated strains in the collection. In addition to this I am the Quality Assistant for CCAP, liaising with the Quality Manager at SAMS as we work towards implementing ISO 9001:2015.
I am particularly interested in the taxonomy of the freshwater green algae, and I am continually developing my knowledge in this area.
Contact: