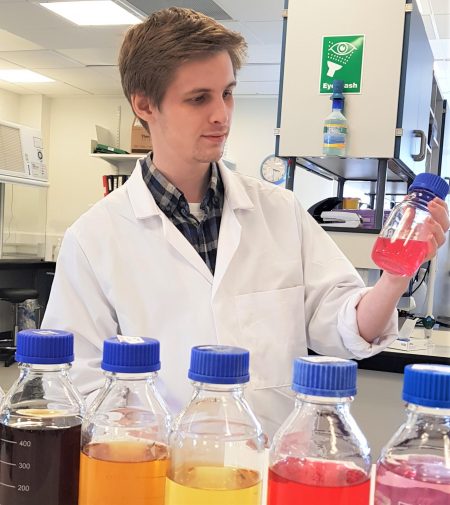 Jamie Rowell
CCAP Support Scientist
I started as a CCAP Support Scientist in March 2022 where I have been assisting the CCAP team to carry out their duties. My role primarily consists of making the growth media required for the collection, in addition to managing the cleaning and sterilisation of glassware and waste.
Originally from Oban, I completed my undergraduate degree in Animal Biology from the University of Stirling. Having enjoyed my time spent in laboratories as part of my degree and my time at CCAP so far, I am looking forward to further developing my skills and assisting with the goals of CCAP moving into the future.
Contact: